Mätorit Data AB
Computer software for stockpile
Looking for software to view your spare parts on the Internet? You need not look further. The software is called Bildem and are from Mätorit Data AB. If you have a car recycler, car scrap, accessories business, workshop, refurbishing company or retailer is Bildem the program for you. You store your parts and displays them automatically on the Internet.
Bildem suit everyone regardless if it comes with spare parts for cars, trucks, motorcycles, caravans, etc. Bildem has from the outset so-called code lists for all vehicle names and part names. It is only to begin to store and display parts on the Internet where customers can find your bearings. Try Bildem for free!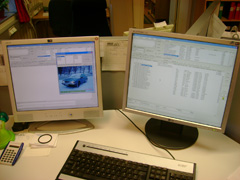 About Bildem.
The administrative program for all car dismantler or other businesses that need effective stockpile. The program is available in two basic designs, and also in different versions depending on the type of vehicle you work with.

Bildem Pro
Bildem Light
Bildem Light is a simpler version of Bildem Professional. Bildem Light has not the administrative functions with billing procedures, etc..
Bildem is constructed with the flap system and pull-down menus and is very user friendly.
You may have started many functions simultaneously in Bildem.

Below is a selection of different features found in Bildem.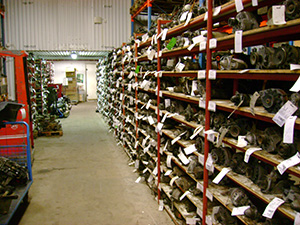 Sell parts
Returns Sales reports
Vehicles
Enter vehicles Enter activity Vehicles reports Reciept reports
Parts
Enter parts Enter used parts Lagra begagnade delar på fordon Enter new parts Enter new parts with permanent stock number
Automatic stock location
Reserve parts Searched parts Dismantlings report Inventory report
Administration
Invoice Packing slip Change packing slips Customer open balance Payables Invoice Past Due
Invoice to past due payments Invoice COD Invoice credit
Reports
Packing slip Payed invoice Invoice
Journals
Invoice Invoice COD Payables Cash sale Reciepts COD
Maintenance
Users Settings dismantling reports Mark parts Manufacturer codes Vendors Activity vehicles
Vehicles status Part groups GL ledger Properties Remote support
With Bildem your company have full control over the dismantling activities, ranging from simple order to follow-up results of each individual car or customers or users. To get the best possible service from us you sign a maintenance contract. This includes support for Bildem, open weekdays 8:00-16:30, lunch 12:00-13:00. Mätorit is in direct contact with all our customers' computers, both in Sweden and abroad, so that we can assist you immediately. Maintenance Agreement also gives you updates on the program of improvements and new functionalities. We work with www.bildelsbasen.se and has made adjustments to all fields used in bildelsbasen. We also have a second hand price list which is supplied by www.bildelsbasen.se. and contains the lowest price, average and maximum price of connected customers. First version of Bildem came in 1988 and over the years has developed into one of the most sold and most powerful administrative program for stockpile.
Please contact us for more detailed information regarding the program and what adjustments can suit your business.
Expressions of interest!